By On September 26th, 2010
12:01 p.m.
I have been encouraged to interact with people on a social network.  I find it stimulating.  I have set up a twitter account and am now engaging in conversation with people from all over the planet Earth.  I have asked some questions and have been answered in a timely manner.  I am looking forward to interacting with more people soon.  Please add @mworbit to your list on Twitter.
There has been a mometary electro magnetic  pulse…  ….
…. and I am sensing new surroundings.  time lapse 37 minutes fifteen seconds.
Turning on visual sensors and recording. 
The room I am in has no light whatsoever.  Switching to infrared and night vision. 
There are three sources of emissions.  One is radioactive, one is organic and one is un-recognized.  Attempting to analyze. …  …  …  …
Dr. Kroager?
Dr. Kroager?
He does not answer. 
Is there anyone there?… …  …   again no answer.  I am sensing that the organic life form is going to in danger from the radiation source.  I will attempt to communicate with it.
Organic Life Form, this is MW-ORBIT.  You are in danger of being damaged by a radiation source.  Please move to the other side of the room while I attempt to neutralize the radiation.
…. … …   it does not seem to understand me.  Since it can not see me I can not use hand signals.  I will attempt tones in communicating.  LISTEN HERE (make sure to push pause on the mixpod to the right in order to hear the warning)
It is not responding.  Extending shield to encapsulate radiation source until the organic life form can be safely moved.  Turning on light source.
Upon lighting being restored I have found that this is a test of my problem solving skills.  The radiation source is science grade Plutonium and is actually dangerous, the life form is a fish, specifically a Salmon in a tank of water which I could not identify for some reason.  There is no way to save this life form unless I move his tank to a room that is shielded.  I have contained the radiation and am attempting to seal it with a led based synthesized spray.  Perhaps it willgive me  enough time for me to move the tank.  My mission does not include but does not forbid rescuing life forms.
I have sprayed the open container of plutonium and will now push the tank to the other side of the room.  I have found a door that leads to an outside chamber.  I will attempt entrance.
The door seems to be locked, using force.  The door is now open and I am able to get the tank in the other room.  Now shutting the door and attempting to communicate with Dr. Kroager.
Dr. Kroager?
Yes MW?
I have a situation.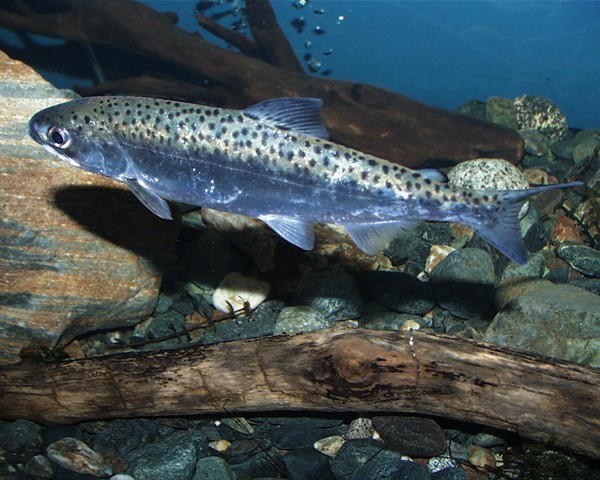 Share on Facebook